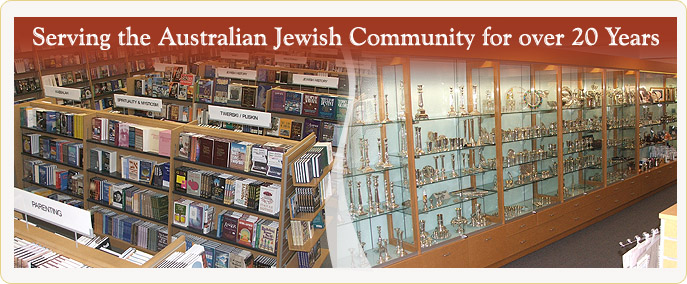 WELCOME TO GOLDS

---
GOLDS WILL BE CLOSED FOR THE WEEK OF PASSOVER, ALL ORDERS WILL BE PROCESSED AFTER APRIL23.
WISHING ALL CUSTOMERS CHAG SAMEACH,AND AN ENJOYABLE PASSOVER
Welcome to Golds World of Judaica's online store, for all your Jewish needs anywhere in the Southern Hemisphere. We offer a complete range of any Jewish product you desire, and can ship to any location.

As Australian distributors for Artscroll/Mesorah, Feldheim, Judaica Press, Ktav textbooks, Hachai, Israel Bookshop, Lambda and others, we are well placed to assist with any orders from the Southern Hemisphere.

If you require any help, feel free to call our friendly staff on 03 9527 8775 or email info@golds.com.au and we will be only too happy to assist you.
If there is something you want and do not see it on our site (we are still evolving and have not yet put all our products up) please email and we will be more than happy to help you find what you are after.